During the COVID 19, Nova Persianas is implementing strict biosafety measures to protect you and our employees. Support local business!
Privacy, Light Control and Style
"Your home should tell the story of who you are, and be a collection of what you love"​
Blinds tailored to your needs. Choose the design, amount of light you want in, material, style and more.
02
See our fabrics up close
Choose the fabric for your dream blind
Get a quick and easy quote for your options through our website.
We come to you, for free!
We will take the measures for the blind and bring our fabrics for you to see up close.
Would you rather see the fabrics in person?
At Nova Persianas, we think of you

The best quality
Our fabrics have high quality standards

National shipping
We ship blinds to every part of the country
Individualized advice
We will advice according to your needs and budget

Professional installation
With a two-year warranty in writing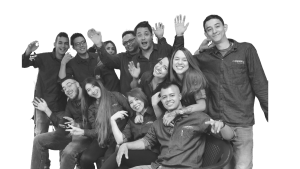 We are here to help you choose
Calle 32E # 75B – 28   | Laureles
Calle 11B # 36B – 65   | Poblado
Calle 39 Sur # 40 – 85 | Envigado
Calle 69 Sur # 45 – 24 | Sabaneta
Carrera 55B # 16B – 17 (Mall San Bartolo) | Rionegro
We sell and install made to measure blinds. Styling our clients' homes is what motivates us