We work every day for our blinds to provide your home style and comfort.
"Be faithful to your own taste, because nothing you really like is ever out of style"
We are a family business that understands the importance of feeling at ease with your home environment. Blinds are more than decoration and privacy; the quality of life and comfort that they offer motivate us day-to-day.
The one whose ideas never stop!
Without them this would not be possible!
For your needs
Our team cares about your needs and is ready to offer you the best service
For your wellbeing
We want to show you how the way in which you decorate your home has a great impact on you.
For your time
We help you choose the best blind for you and we timely and professionally install it for you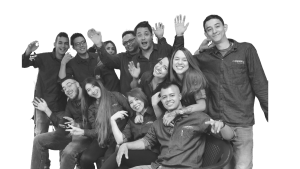 We are here to help you choose